Taking NAGLAZYME® (galsulfase)
Once you've been prescribed NAGLAZYME® (galsulfase), it is important to start the treatment as soon as you can. And once you start, it is important to keep getting your treatments.
In a study of patients taking NAGLAZYME for 96 weeks, patients received 98% of scheduled infusions and saw sustained improvements in endurance.
BioMarin RareConnections™: Uncommon Support for MPS VI (or Maroteaux-Lamy syndrome)
Rare diseases like MPS VI can bring uncommon challenges. BioMarin RareConnections is here to help you meet these challenges with the resources and assistance you need to gain access to NAGLAZYME. When you enroll with BioMarin RareConnections, you will be connected with a Case Manager who can provide a wide array of personalized support services.
Our dedicated and experienced Case Magangers will provide guidance on how you can gain access to NAGLAZYME by:
Helping you understand your insurance coverage and financial assistance options
Providing you with ongoing product support
Working with you and your care team to coordinate delivery and administration of your NAGLAZYME
To enroll, visit BioMarin RareConnections.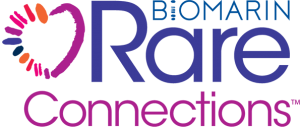 Contact the BioMarin RareConnections team for more information by emailing support@biomarin-rareconnections.com or by calling 1-866-906-6100.
Important information to help your treatment
In this part of NAGLAZYME.com, there are tools and information to help you with your NAGLAZYME therapy.
Next Page