What happens in MPS VI?
A person with MPS VI lacks an enzyme the body needs to get rid of waste in the cells. This waste is a jelly‐like product called GAG, which is short for "glycosaminoglycan" (GLY‐koh‐sah‐meen‐o‐GLY‐can).
Over time, GAG builds up inside the cells, making them swell. Packed with too much GAG, the cells don't work right. Since many body tissues and organs are made of the cells, they don't work right either. GAG is stored in most cells of the body, so many major organs and systems can be harmed. Most of the time, however, intelligence is not affected.
NAGLAZYME® (galsulfase) provides the enzyme that the body needs to break down and get rid of GAG to allow cells to work properly. In timed tests, people who took NAGLAZYME were able to climb more stairs and walk farther than before.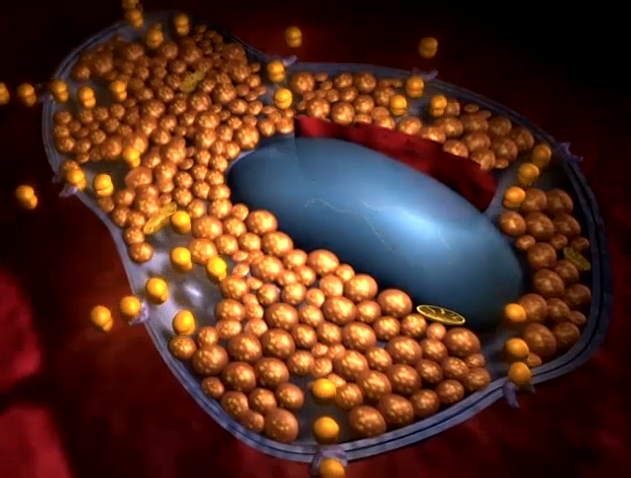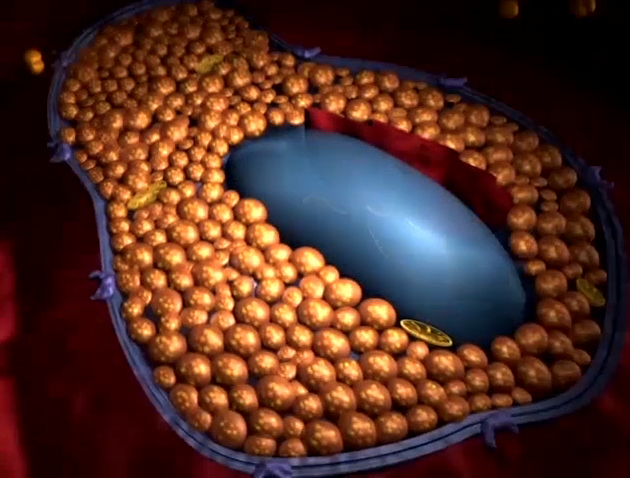 Left: A healthy cell with just a tiny amount of GAG. Right: An MPS cell with excessive GAG buildup.
Next Page